Pur-Logic Solutions Inc. was established to serve the needs of businesses, both large and small by experienced professional accountants, controllers and technologists. Together we bring expertise in manufacturing, administration, retail, web stores, finance, HRMS and projected implantation. Pur-Logic Solutions is a professional and practical firm dedicated to helping our clients find and implement comprehensive software solutions that facilitate growth without downtime.
The Pur-Logic Solutions team and partners have assisted businesses to not only grow exponentially but create a powerful online presence and functionality.
Pur-Logic Solutions is a staff of professionals committed to delivering unparalleled service as well as steadfast perseverance to work with clients openly, honestly and fairly. We understand the concept of ROI – Return-On-Investment - but how many of us can say we have ROE – Return-On-Our-Effort?


Pur-Logic Solutions believes there is a difference between doing business and doing business "well." Making the right software choice is your first step. Let us guide you through the options.
Pur-Logic Solutions believes a strong foundation can support an organization through to a successful future. It is a belief we hold true for ourselves and our clients.
Pur-Logic Solutions prides itself on established industry alliances, from software to hardware, and solid network teams. Allow us to find the team that's right for you. Remember to keep checking our Partner Products to see the latest software to enhance your operations.
Pur-Logic Solutions is here to work with you in identifying the source of your business needs. From sourcing a new software to working with what you have to gain more efficiencies, our team is qualified through years of industry experience to guide your team.
Pur-Logic Solutions has consultants, implementers and trainers versed in the software and can provide conversion services from your current software, system design for your new software or module, testing, testing and more testing. We pride ourselves on making sure your system works for you.
Pur-Logic Solutions believes that implementation does not stop the day you go live. Our team of trainers have trained one on one and in classroom settings and are here to provide training and ongoing support after your implementation.
Pur-Logic Solutions has real-world experience to guide you through the process of streamlining your systems be they financial, manufacturing, communication, sales or a complete analysis of your processes, both financial and operational. Our defined methodology highlights need identification and a return on investment that makes sense to our clients.
Pur-Logic Solutions understands that management and communication throughout a project, be it a form revision or a major implementation, is the key to the success of any project. Let us assist you by guiding you through the process. Effective communication between each team, both Pur-Logic and the client, is the path to success. Common targets, task lists, issues and milestones are the tools we bring to the project.
Report Design & Customization
Pur-Logic Solutions recognizes that each organization is unique. For those companies that require a reporting system uniquely their own, we can not only add functionality but also create workflows to alleviate human intervention and increase productivity. From logos, crystal report, excel based financial reporting to complex MS SQL reporting a team member is here to assist you.
Pur-Logic Solutions is proud to be a part of the Rexall One Walk to Conquer Cancer event that unites walkers every year to raise funds benefiting the Princess Margaret Cancer Centre. We encourage all to walk with us and together, we will help raise vital funds that directly benefit the Princess Margaret Cancer Center!

IMPORTANT SAGE 300 UPDATE
Action is required by September 2023!
An update or upgrade will be required to prevent a disruption in the use of your software.
If you do not update or upgrade your software, you will begin receiving warning messages when accessing Sage 300 due to the inability to communicate with Sage servers. Your software will revert to read-only mode and restrict access after a grace period of approximately 45 days.

In terms of value, effectiveness, and adaptability, DATABASICS leads the market with its employee buying management, time and leave monitoring, and expense reporting solutions. Major accounting, payroll, and HR suppliers are offered integrations. Customers of DATABASICS include local companies, nonprofit organizations, and global businesses.

Sage Intacct: EFT Processing
Streamline Sage Intacct payments & receipts using Electronic Funds Transfer!
Benefits:
Improve efficiency and accuracy
Save time and reduce errors
Reduce fraud exposure
Streamline positive pay file processing
Uses industry-leading WebAssembly technology
Detailed audit logging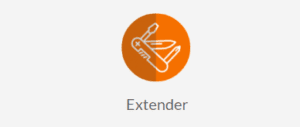 SAGE 300: XTENDED LANDED COSTING
"A cost-effective way to configure, customize and extend Sage 300"
Why use Xtended Landed Costing?
Customize Sage 300 without complex code
All configurations and scripts stored securely in your Sage 300 database
Easy to upgrade, no need to recompile your customizations
Works with all Sage 300 core modules, plus 3rd Party modules developed in the SDK

CHECK OUT THE LATEST SAGE 300/CRM AND HRMS NEWS
 What's New in Sage CRM 2023 R1
Simplifying and Automating
The changes in Sage CRM 2023 R1 have mainly focused on the new Email and Contact Import feature along with updates to the general user experience.
Sage HRMS Q2 2022 release
We are pleased to announce the latest product update to Sage HRMS
This Q2 2022 release provides customers with access to a series of new features and improvements that allow them to manage additional attachments, set up an enhanced multi-factor authentication, access new ESS pages from their mobile device, and much more.

What's New in Sage 300 Version 2023
More secure user passwords
Improved security to system and databases
New Project and Job Costing web screens
New setup report web screens
CRM integration improvement
To learn more, watch this short demo here

SAGE 300 Q2 2023 NEWSLETTER
Reach us by email anytime! We will be in touch as soon as possible.