Boost Your Productivity and Drive Your Business!
Automated scheduling of critical business processes
A cost effective way to configure, customize and extend Sage 300
Perform hundreds of operations at once
PEACE OF MIND WITH INTEGRITY CHECKING AND ERROR NOTIFICATION

Process Scheduler enables you to schedule when your Sage 300 (Accpac) data is checked and backed up.
All schedules are tracked, and a history of the scheduled actions - success or failure - can be reported on at any time. It maximizes system resource usage by allowing you to automatically perform tasks overnight, when the system is not otherwise being used. Checking the integrity of your Sage 300 data and running processes on a regular basis has never been easier!
Set up multiple Schedules as recurring jobs.
Define logic to specify what happens next on success and failure of a task.
Define email templates to be used when sending status emails from Schedules.
Allows you to make use of the flexible scheduling capability of Windows Task Scheduler
Developed in the Sage 300 SDK: Consistent Sage 300 look and feel; installs as a standard Sage 300 module; standard Sage 300 security, customization capabilities, data integrity checking and more
Ability to send emails via SSL.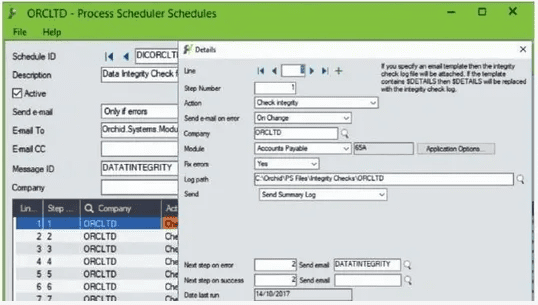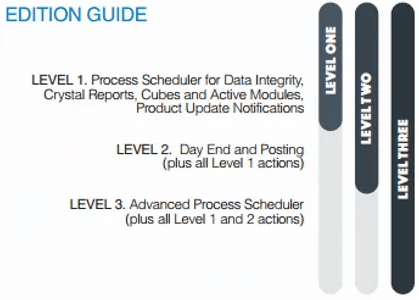 System integrity: your data is being checked on a regular, recurring basis.
Improved data security: automate backups through Sage 300's DBDump utility.
Save time: automating important routine processes.
Efficient use of resources: run day end, post batches and run custom processes overnight.
Easy to use: create and run complex schedules with no programming.
Easy to learn: with the familiar look and feel of a Sage 300 module.
YOUR ULTIMATE SOLUTION FOR SOFTWARE DEVELOPMENT
A cost-effective way to configure, customize and extend Sage 300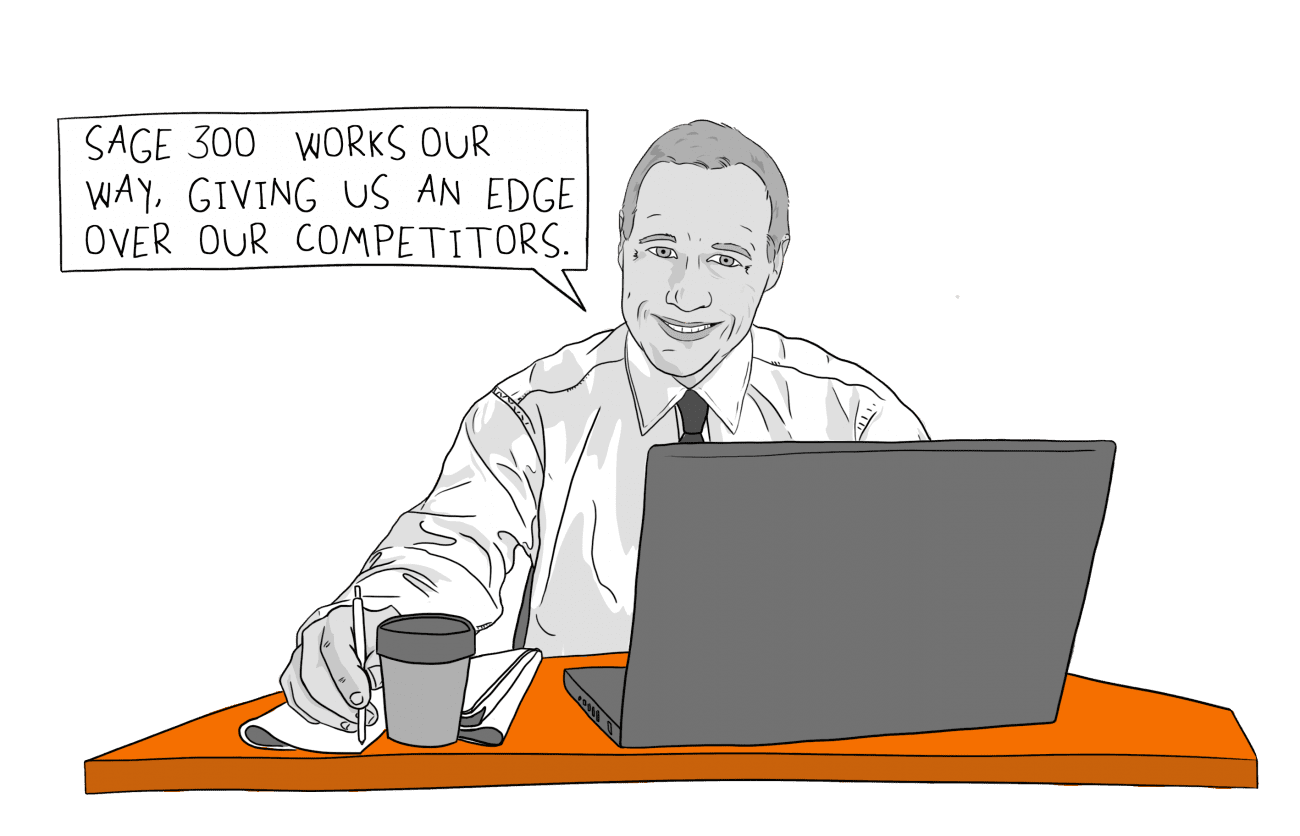 Extender lets you tailor Sage 300 without complex code
Configure notifications, alerts and logging when Sage 300 data changes
Trigger workflows for consistent, transparent business processes
Customize Sage 300 business logic without complex code
Cater for business requirements that can't be met by 'out of the box' Sage 300
Avoid the high costs normally associated with bespoke software development
Develop your own Views and Screens without the complexity of SDK
All configurations and scripts stored securely in your Sage 300 database
Easy to upgrade, no need to recompile your customizations
Key Benefits of Extender Workflow
Automate business processes in Sage 300 by creating custom workflows
for your Workflow Users:
Extender Configurator includes the workflow tools, plus a set of pre-defined Workflow Actions applicable to common business processes. E.g. trigger notification, acknowledgement or approval workflows for transactions, master files or batches.
Extender Developer allows you to add your own Custom Actions to support more complex workflows, only constrained by your imagination and Python coding skills.
Remote Action Service lets you progress a Workflow Action from any internet-connected device, without needing to log in to Sage 300.
Workflow Anywhere is a made-for-mobile App version of the Workflow Console, allowing you to both monitor and progress your Workflow Actions, in Sage 300, from your mobile device.
Tairox products address the needs of Sage 300 implementation with lots of companies, lots of transactions or large databases. If your company uses Sage 300 and it fits into any of these 3 categories, Tairox products could be a fit for you!
TaiRox Productivity Tools for Sage 300
General Ledger Tools
Accounts Receivable Tools
Accounts Payable Tools
Order Entry Tools
Purchase Order Tools
Inventory Control Tools