Point of Sale Software for All Industries!
Orion Digital Integration Inc.
This coulld be the last Point of Sale system you will ever need!
The best integrated Point of Sale solution for Sage ERP.
ORION POINT OF SALE DELIVERS END TO END INTEGRATION TO SAGE
The Orion Point of Sale System is the definitive Sage 300 point of sale system and was developed to function in just about any retail organization handling whole goods inventory.

Orion Point of Sale System takes advantage of a high degree of integration to the accounting system to simplify ongoing maintenance and ensure that you business operates efficiently with a minimum amount of administration. This high degree of reliance on the accounting system also allows Orion Point of Sale to be simple to maintain and easy for your employees to learn.
Orion Point of Sale has the unique ability to post transaction EITHER through the Order Entry Module OR directly to the accounting sub ledgers. This feature is a significant advantage to organizations that use the order entry module and require consolidated transaction information. If you do not require the Order Entry Module in your business, posting to the sub modules delivers fast, efficient, and intuitive accounting integration.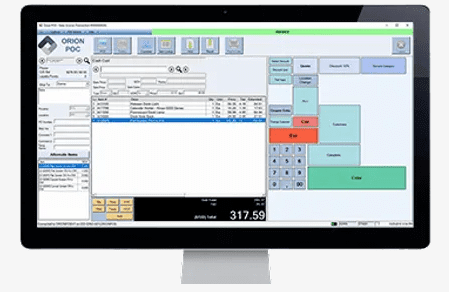 Orion Point of Sale can integrate any of the standard point of sale equipment that you require including Barcode Scanners, Slip Printers, Customer Displays, Cash Drawers, Touch Screen Monitors or whatever is necessary in your business.
Designed to fit your Business, the Orion Point of Sale System is a scalable solution which can grow with your business. It is easy to add new retail locations, new tills or modules to the system, expanding its functionality.
ORION CUSTOMER SUCCESS STORIES
TELUS World of Science Edmonton (pdf)
INFOPOS, THE POINT OF SALE SOFTWARE THAT POWERS SAGE 300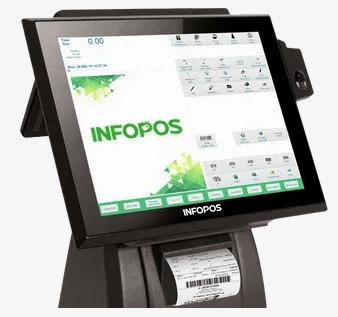 Tightly integrated with Sage 300 to deliver a seamless retail experience and engineered to take full advantage of the unique strengths of Sage 300.
Multi store
InfoPOS is an enterprise Point of Sale Solution offering tremendous flexibility and enabling retailers to customise the system to best suit their requirements. Comprehensive reporting across multiple companies, and databases, allows for smarter business decisions.
Easy to learn and easy to use, InfoPOS extends the core Sage 300 features to bring a world class Point of Sale solution to Sage.

Retail
As a Retail based Point of Sale, InfoPOS powers millions of transactions every day across many different industries. Our customers reap the benefits of improved repeat sales and customer retention levels thanks to the fully integrated Multi Redemption Top-Up Gift Cards, Reward Cards & Loyalty Points.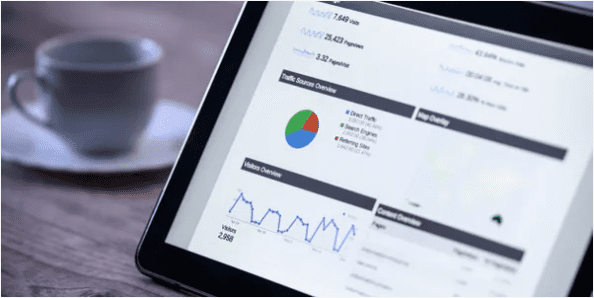 Fashion & Jewellery
Featuring an intelligent colour, size and style matrix; fashion retailers and industries with similar requirements can benefit from InfoPOS. Combined with a wide range of features, InfoPOS is an affordable and competitive solution.
Mobile Vans
InfoPOS manages the Mobile Van scenario with ease and versatility. It processes all sales via Windows based tablets in the van where Retailers can transact and transfer data between the POS, Back Office and Sage without user intervention. Manage Inter-Branch Transfers rapidly and without complexity.
Point of Sale Software for Sage (pdf)
Point of Sale for Fashion Retailers (pdf)
Point of Sale for Furniture & Giftware Retailers (pdf)
Point of Sale for Supermarkets (pdf)
Point of Sale for Wineries (pdf)
CONTACT US TO LEARN MORE & BOOK A DEMO