REDUCE PROCESSING COSTS AND
INCREASE ACCURACY WITH ORCHID EFT

Streamline direct debits and customer refunds
EFT Processing, from Orchid Systems, streamlines payment and
collection processes by transferring Sage 300 (Accpac) receipts and
payments, including those from US and Canadian Payroll, through to
the electronic funds transfer (EFT) functionality of your banking software.
Instead of spending hours printing, folding and posting cheques and
remittance advices, an EFT batch can be created and imported, and
remittance advices emailed, in a matter of minutes.
A quick return on investment due to substantial savings, including:

Lower bank transaction fees and reduced postage costs.
No more manual printing, folding and mailing of cheques or remittance advices.

Save time and avoid errors by eliminating duplicate data entry.
Enhanced security, including reduced opportunity
for cheque fraud, theft or loss.
Streamlined processing means happier customers,
vendors and employees.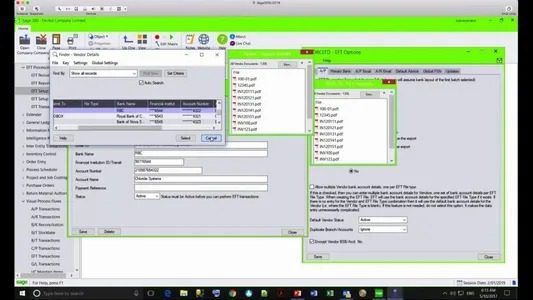 Orchid EFT Brochure (pdf)