REPORTING SOLUTIONS TO FIT YOUR BUSINESS NEEDS
Have the confidence to make timely, more informed business decisions with accurate insights into your data.
Sage Enterprise Intelligence
A business intelligence solution that is intuitive and simple to use.
Empower your business with the
information needed to confidently make decisions with data, facts, and truth
Empower your business with the
information needed to confidently make decisions with data, facts, and truth
GROW YOUR BUSINESS BY IMPROVING DECISION MAKING
Sage 300 Intelligence Reporting is a flexible business reporting tool that integrates with your Sage 300 solution
Intelligence Reporting gives you a holistic view of your business by seamlessly consolidating your data from Sage 300, reducing spreadsheet chaos, and improving collaboration across your business. With Intelligence Reporting, you can automatically run and distribute fully customizable reports in Microsoft® Excel®, so you spend more time analyzing the data, and less time locating and preparing it.
With Sage Intelligence you will
Get timely, automated reports that can be run and distributed at your convenience
Gain control with accurate, Excel-based reports containing data that is pulled straight from your Sage solution.
Get immediate access to insightful information that you can view any way you choose, enabling you to make decisions.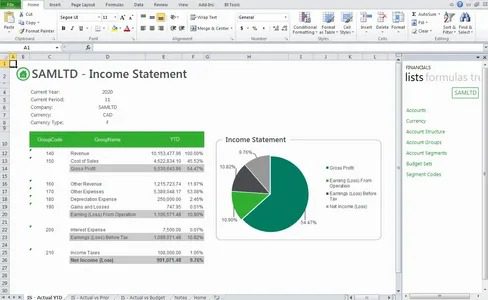 MAKE FASTER, BETTER-INFORMED DECISIONS USING SEI
Sage
Enterprise
Intelligence
Your business has collected a massive amount of data—and it's only just begun.
Good news! Now you can transform that complex, fragmented data into meaningful information that has real decision-making power. Sage Enterprise Intelligence fully integrates with Sage 300 and Sage X3, plus it provides intuitive tools so you can securely access and analyze enterprise data with ease. Reduce time spent on analysis and reporting and get the insight you need to support better-informed decisions with Sage Enterprise Intelligence.
Get the insight you need to take action, when and where you need it.
Unite the organization and make better decisions by providing user-defined access to reports that give comprehensive analysis across the business.
Empower business users across departments with the ability to create analysis and reports that are meaningful to their roles and objectives.
Decide what to do next using insights made from information accessed when and where you and your employees need it, from any device.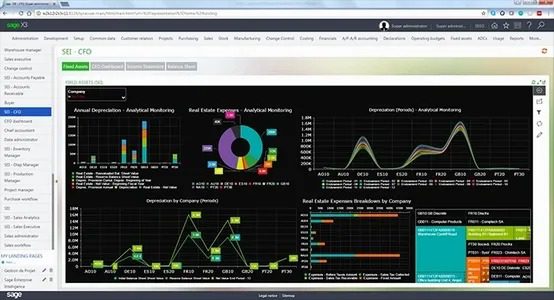 VISUALIZE EVERY BYTE OF YOUR SAGE ERP DATA IN REAL-TIME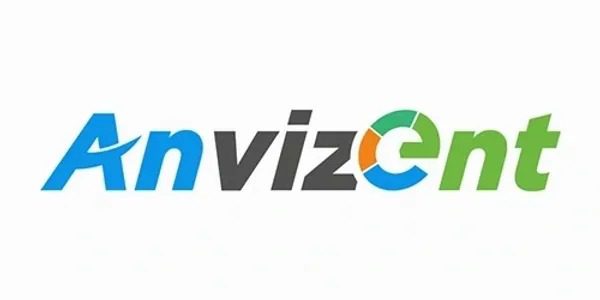 Maximize the ROI on your Sage ERP investments with true self-service analytics from Anvizent
Anvizent integrates Sage ERP data, CRM data, Shop Floor data and any other data into one platform to provide a unified view of the business. Get instant access to 100+ fully functional manufacturing specific dashboards across sales, customer service, manufacturing, financial and other key functions. Track your operations in real-time, identify trends, uncover hidden issues and take timely action to keep performance on track.
Take control of your business like never before. Anvizent integrates Sage, Shop Floor, Financials, Legacy and other data into one platform to provide a single, unified view of the business. Visualize, blend, merge, slice and dice data to get the answers you need, when you need them. No more waiting for hours or days to get access to the insights you need to run your business.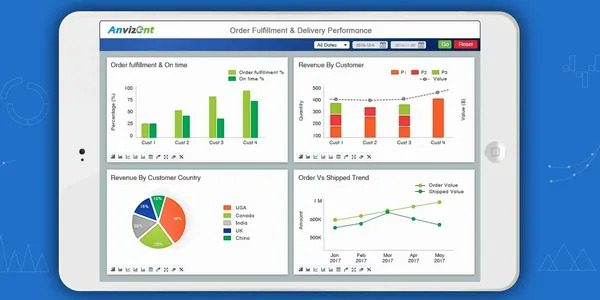 All Your Data at Your Fingertips
Immediate SD&A benefits:
Ready-made analytics in-a-box, Tangible time savings, On-the-go access tailored to decision makers, Modernization of ERP and all your data.
Eliminating reporting pain points:
Disparate, siloed data, and slow reporting, Inefficient and inaccurate decision making, Missed competitive advantage, Risk, non-compliance, and more.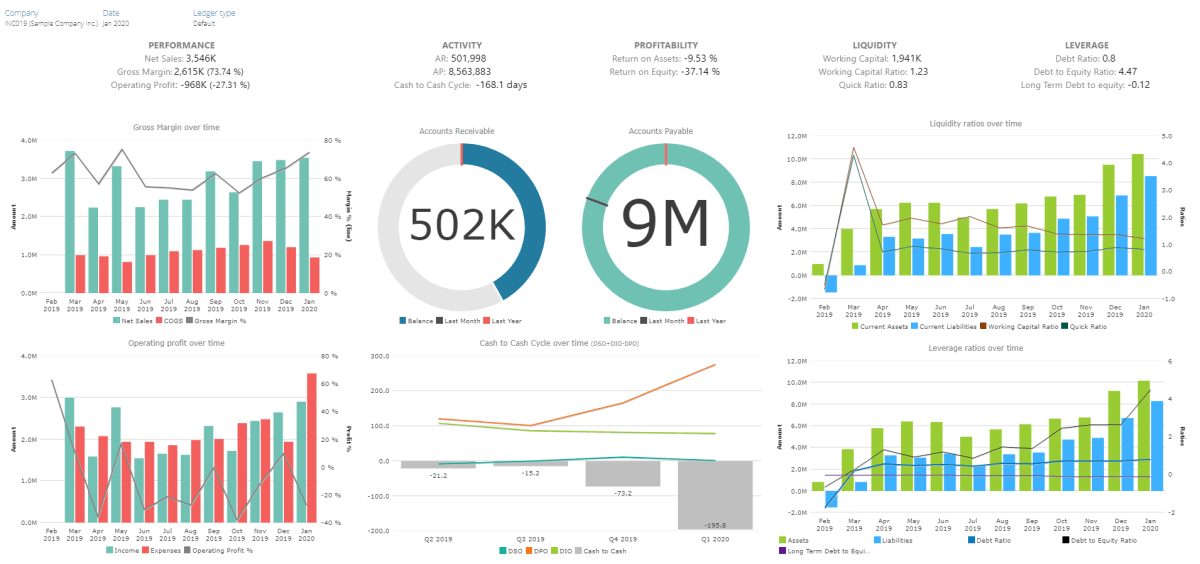 In today's fast-paced, customer-centric economy, data is the difference between "just making it" and thriving. That's why it's critical to have access to clean, timely data you can trust. Sage Data & Analytics (SD&A) empowers businesses with the information needed to confidently make decisions with data, facts, and truth—without hesitation. SD&A places data-based decision-making at the heart of your business. Learn how SD&A provides a 360-degree view of your business and a decision-making infrastructure that will scale with your business as it evolves.
CONTACT US AND BOOK A DEMO!